Uncle Drew disses vaccine
Shaquille O'Neal lambasted Kyrie.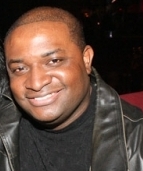 Blog King, Mass Appeal
BROOKLYN — Shaquille O'Neal has joined the celebrity campaign to get every American inoculated with the COVID vaccine. The NBA Hall-of-Famer, who lacks a medical license, made headlines this week when he said the Brooklyn Nets should fire point guard Kyrie Irving who's against involuntary immunizations. Shaq, 49, spewed the diatribe during an appearance on "Tiki and Tierney." New York has a vax mandate which means Kyrie won't be able to play in home games. He stands to lose roughly $18 million in remuneration. When asked what the Nets should do with Kyrie, Shaq didn't mince words. "I would go upstairs and say, 'Get him up out of here,'" he fumed. "We can win with a two-punch and a great shooter and some rebounders like we got. Get his ass up out of here."
"Of course, if I played with him, I'd be in charge all the way, all day," Shaq added.
"Whoever owns the Brooklyn Nets, get him up out of here."
Keep in mind, Kyrie gave Shaq a role in his movie "Uncle Drew."
This is the thanks he gets?
Kyrie, 29, wouldn't explain the rationale behind his decision to eschew the panacea. He asked that everyone respect his privacy. But a close source said Kyrie's pessimism has something to do with the vaccine having Satanic ties. Shaq don't give a damn. He equates dissing the jab to being selfish.
"In this game of ours, sometimes you have to think about others instead of yourself," Shaq said. "Now, Kyrie has his own views and his opinions. I'm not going to knock that. He does have an obligation because he took that $200 million. Once you sign up for this life there is no privacy. And you have to accept it."
Do you agree with Shaq?
Are we obligated to "get the jab" for other people?
Watch Kyrie and Shaq explain their stance on the vaccine.
Share your thoughts.