Chris Brown resembles crackhead around Lizzo

Chris Brown has 'crackhead' look.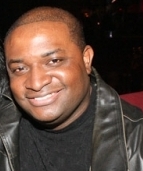 Blog King, Mass Appeal
LOS ANGELES — The Internet was set ablaze the other day when a video surfaced that shows R&B singer Chris Brown "fidgeting back and forth" like a damn crackhead. The 32-year-old vocalist exhibited junkie-esque deportment backstage during one of his concerts with corpulent songstress Lizzo. Chris' body moments were jerky and he couldn't be still. He resembled the crackhead who sold cheeseburgers in the 1993 film "Menace II Society." If you recall, Billboard published an article detailing the Grammy winner's addiction to cocaine, Molly, Xanax, marijuana, and lean (an admixture of codeine syrup and soda). Chris — who became depressed after Karrueche Tran dumped him — also suffers from bipolar disorder and, rumor has it, he won't take his medicine. Lizzo was canceled by her own fans after she was caught on video asking Chris to take a picture with her before adding, "Because you're my favorite person in the whole f*cking world."
Many are still salty over Chris pleading guilty to beating Rihanna's ass in 2009. One Twitter user wrote, "Lizzo calling Chris brown her favorite person in the whole f–king world. I'M PISSED OFF MAN." Another added, "Lizzo, my baby, look at me. LOOK AT ME. this isn't you. i know the real you. listen, it's just me and you, okay? this isn't you. i know you better than that. please."
Do you agree with the fans?
Is it time for Lizzo to cut ties with Chris?
Watch disturbing footage.
Share your thoughts.