Lil Nas X claims he's no longer a 'fudge packer'
Lil Nas X not gay, rapper is straight.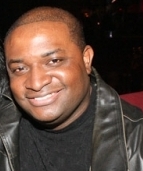 Blog King, Mass Appeal
LOS ANGELES — Gay rapper Lil Nas X is no longer gay. You heard me right. I didn't stutter. The quondam homosexual — who recently announced he was gravid — raised eyebrows over the weekend when he tweeted, "this gay sh*t was fun at first. i miss pussy now. 🙁" A close source said Nas is in the process of restructuring his image as a heterosexual male despite the fact he just released a trio of fudge-packin' music videos. The "Old Town Road" artist no longer identifies as being "gay." Twitter reaction was explosive. The LGBT community is pissed. One user wrote, "After your recent album, I think ive given up. I've fought through thick and thin, tirelessly defending your music. But now, you've fallen off so hard i don't think i can fight anymore. When i defended your recent album, i was bullied for weeks, I'm sorry but you just lost a fan."
Another added, "Seriously why post this? Why put this out there? This is harmful for lbgtqia."
The source also said Nas pretended to be a fag for fame and clout. Now that he's achieved both, voluptuous popsies are the cynosure of his concupiscent eyes. So, what should we expect next? Will Nas denounce his fealty to Satan and come out as a Christian? What's next? "Pure f*ckery," the source explained. "Nas knows how to grab a headline, and you better believe he's going to do it with this."
Do you support his transition to heterosexuality?
Is he full of sh*t?
Should the gay community cancel Lil Nas X?
Share your thoughts.