Warriors forward Andrew Wiggins vax'd against will
Wiggins gets vax, admits caving in.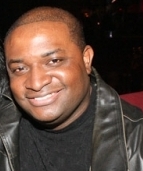 Blog King, Mass Appeal
SAN FRANCISCO — Golden State Warriors forward Andrew Wiggins, who was against the COVID vaccine, took the jab against his own will after team officials threatened to cease remuneration. Yep, the former Kansas Jayhawk bent over like a lil bitch when the NBA denied his request for a religious exemption. "The only options were to get vaccinated or not play in the NBA," Wiggins explained to reporters. "It was a tough decision. Hopefully, it works out in the long run and in 10 years I'm still healthy." Somebody should tell Wiggins to read Mark 8:36. The emasculated baller also felt obligated to defend his employer. "They didn't make the rule," said Wiggins, 26. "But I guess to do certain stuff, to work, I guess you don't own your body. That's what it comes down to. If you want to work in society today, then I guess they made the rules of what goes in your body and what you do. Hopefully, there's a lot of people out there that are stronger than me and keep fighting, stand for what they believe, and hopefully, it works out for them."
Wiggins, a recipient of Johnson & Johnson's panacea, is the only member of his family to get vaccinated.
Do you agree with his decision to cave in?
Should we feel sorry for him?
Did he take a placebo and/or purchase a pseudo vax card?
Watch Wiggins explain his decision to get the jab.
Share your thoughts.