Urban Meyer got caught getting a sexy lap dance

Urban Meyer is facing adversity.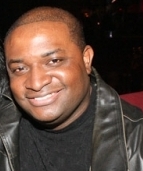 Blog King, Mass Appeal
JACKSONVILLE — Urban Meyer, first year head coach of the Jacksonville Jaguars, is sick and tired of losing. So he blew off some steam over the weekend by getting a lap dance from a prepossessing blonde inside his own bar called "Urban Chophouse." Only problem is Urban's a married man. He and his wife Shelly have been together 37 years. She was home babysitting their grandchildren when the "Bump N' Grind" took place. Urban, 57, is also the face of the franchise. So the optics are terrible. Not to mention the gyration was caught on video and it's gone viral. Now rumor has it Urban's on his way out the door. Jaguars owner Shad Khan called the striptease "inexcusable" before saying Urban "must regain our trust and respect." The fellas in the locker room, however, showed no mercy. For instance, Urban apologized to his players. But he was too scared to address the entire team so he met with each position group.
The players laughed at Urban when he exited the room and a close source said he's lost their respect. Shelly, on the other hand, is a sucker for forgiveness. She said Urban deserves a second chance. "We all make mistakes – we are all sinners," Shelly tweeted. "If you think you aren't? Then cast the first stone."
Do you agree with Shelly?
Should Urban keep his job?
Watch the ass-grabbin' video.
Share your thoughts.