Shemar Moore: Samuel Jackson is one of a kind
Shemar following Samuel L. Jackson.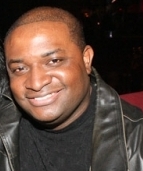 Blog King, Mass Appeal
HOLLYWOOD — Talk about a tough act to follow. Shemar Moore sat down with Kit Hoover and Scott Evans for 8 minutes on "Access Daily" to confabulate his protagonist role as Sergeant Dan "Hondo" Harrelson in the "S.W.A.T." crime-fighting series. Samuel L. Jackson portrayed the character in 2003.  When asked how it felt to follow in Jackson's footsteps, the 51-year-old thespian replied, "How are you going to follow Sam Jackson? I mean, I'm not. I'm just not going to do that… I'm going to do the Shemar Moore Hondo." Created by Shawn Ryan and Aaron Rahsaan Thomas, "S.W.A.T." takes viewers inside the perilous métier of Sergeant Hondo and his team of highly-trained officers who are tasked with solving crimes in Los Angeles. "S.W.A.T." airs Friday nights on CBS. It's also available on Paramount+.
Watch the interview.
Share your thoughts.