Waffle House employee terminated over a baby
Waffle House mom suffers lambasting.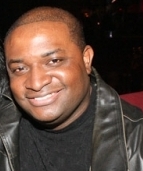 Blog King, Mass Appeal
COLUMBIA — Tiffany Clark, a mother of four, got excoriated over a TikTok video of her holding a baby while working the graveyard shift at Waffle House. The unsanitary ordeal transpired in South Carolina. Raw footage shows Tiffany carrying her 4-month-old niece Octavia in a greasy ass kitchen while she prepared entrées for servers. "Ain't no f*cking way," said the nosy bastard who recorded the incident. "Ain't no f*cking way!" Tiffany said Octavia — the daughter of her deceased brother — was supposed to stay with her mother. But a family emergency left Tiffany with no choice but to take Octavia to work. Customers complained, yet still received their artery-clogging meal. After the video went viral, Tiffany got a call from management. She gave an elucidation but they suspended her anyway.
Tiffany also suffered a savage beating on social media. Many viewers, however, rushed to her defense. One TikToker wrote, "So you telling me, she had to hold her baby at 25-30 pounds AND do her job and y'all have the audacity to shame her… she doing what she has to." Another added, "Nothing but respect." Octavia's mom is being treated for mental illness.
In the meantime, Tiffany will take over as legal guardian.
Watch the disturbing video.
Share your thoughts.