Quisha King says public schools bad for children
Florida mom rips public education.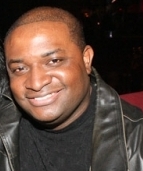 Blog King, Mass Appeal
LEESBURG — Florida mom Quisha King received a standing ovation Thursday when she called for a "mass exodus" from the public school system in an emotional peroration for the ages. Quisha, a mother of two, is sick and tired of educators pushing left-wing agendas on students. Her comments came during a panel discussion on "Fighting Indoctrination on a National Scale" in Leesburg, Virginia. "I really think at this point the only thing to do is have a mass exodus from the public school system – that's it," she fumed as many in the audience rose to their feet. Quisha garnered national acclaim in June for her oration against critical race theory (CRT). The Justice Department announced the FBI would shift its immediate cynosure to investigating irascible deportment at school board meetings. Attorney General Merrick Garland called noisy parents "domestic terrorists."
That appears to be the straw that broke the camel's back.
"With this FBI thing, it just made me realize – what else are we supposed to do?" Quisha asked.
"Standing up to these people doesn't seem to matter. I mean, we have – all of us – we've been at these school board meetings, we've been voicing our opinions, we're writing articles, we're emailing teachers – we're doing all that stuff. And they don't care. I'm like the only thing left to do is to just peace out."
Quisha works with "Moms for Liberty" — an organization that empowers parents to defend their rights.
Educators are teaching children to be gay without parental consent.
Do you support Quisha's stance?
Is it time to pull kids out of public schools?
Watch Quisha speak her mind.
Share your thoughts.