Tyson Fury KOs Deontay Wilder to retain WBC title

Fury KOs Wilder, trilogy was great.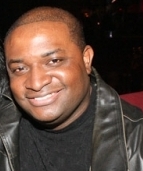 Blog King, Mass Appeal
LAS VEGAS — It wasn't on the same level as Rocky Balboa versus Apollo Creed. But it was pretty damn good. Tyson Fury, 33, defeated Deontay Wilder, 35, at T-Mobile Arena on Saturday to retain his WBC heavyweight title. Fury (31-0-1, 22 KOs) closed the trilogy match with a highlight-reel knockout in the 11th round. Wilder (42-2-1, 41 KOs) didn't know what hit him. Prior to that, both fighters took turns kicking each other's ass. The epic bout featured a combined five knockdowns. Fury hit the mat twice in the 4th. Wilder went down in the 3rd and 10th before kissing the canvas for good in the 11th. "He caught me twice in the fourth round, but I was never thinking, 'Oh, this is over,'" the Gypsy King recounted. "He shook me, put me down, but that's boxing, and that's life as well. It's not how many times you get knocked down. You've got to keep fighting and keep moving forward."
Despite the shaky 4th round, Fury was ahead on all three scorecards (95-92, 94-92 and 95-91) when the referee stopped the fight. "It was a great fight tonight," he said. "It was worthy of any trilogy in the history of the sport. Wilder's a tough fighter… I always said I'm the best in the world and he's second-best."
After getting a split draw in the first fight, Wilder has lost two straight to Fury.
Watch highlights and interviews.
Share your thoughts.