Teacher assaults female student with COVID breath
Ghetto teacher breaths on kid.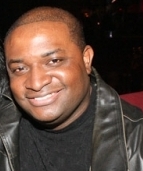 Blog King, Mass Appeal
HOUSTON — Here's another reason to pull your children out of public schools ASAP! A TikTok video has gone viral that shows a black teacher intentionally breathing on an 8th grade student to give the girl coronavirus. The disgusting ordeal took place September 17th at Mead Middle School in Houston, Texas. Raw footage shows the corpulent pedagogue with a Raggedy Ann coiffure cornering her pupil as they experienced contretemps. "I don't care," the teacher screamed. When the student asked her to get out her face, the ghetto faculty member replied: "You get out mine! Make me!" Seconds later, the teacher removed her mask and proceeded to expectorate in the child's countenance. The Aldine Independent School District said the educator was "removed from the classroom" and "the district will take appropriate action" against her "unacceptable" deportment.
Should criminal charges be filed?
Is it time to deep-six public schools?
Watch disturbing footage.
Share your thoughts.