Gruden forced to quit following racist emails

Gruden out after emails revealed.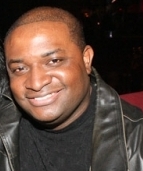 Blog King, Mass Appeal
LAS VEGAS — You can stick a fork in Jon Gruden's NFL métier because it's done. The 58-year-old skipper resigned as head coach of the Las Vegas Raiders on Monday after a series of 10-year-old emails surfaced that depicts him as a homophobic racist. Gruden's messages were dispatched to Bruce Allen, former president of the Washington Football Team, and several others while he worked as a color analyst for ESPN's "Monday Night Football." In the emails, Gruden called NFL commissioner Roger Goodell a "faggot" and a "clueless anti football pussy" for coercing then-St. Louis Rams coach Jeff Fisher to draft "queers," a reference of Michael Sam — the openly gay player who was taken in 2014 NFL Draft. Gruden clowned NFLPA executive director DeMaurice Smith, saying he had "lips the size of Michelin tires." Smith is a negro. Gruden also lambasted President Barack Obama and he called then-vice president Joe Biden a "nervous clueless pussy." Gruden issued the following statement: "I have resigned as Head Coach of the Las Vegas Raiders. I love the Raiders and do not want to be a distraction. Thank you to all the players, coaches, staff, and fans of Raider Nation. I'm sorry, I never meant to hurt anyone."
ESPN analyst Randy Moss cried like a lil bitch on "Sunday NFL Countdown" while discussing Gruden's situation — claiming black people are under attack. "For us to be moving back and not forward … National Football League, this hurts me." Huh? N*gga please. NFL execs came down hard on Gruden, yet they hired homophobic rappers Dr. Dre, Eminem and Snoop Dogg to perform at halftime of the Super Bowl.
Also, Deshaun Watson continues to collect a paycheck despite being sued by 22 women for sexual misconduct.
Are league officials a bunch of hypocrites?
Are y'all sick and tired of dudes crying on television?
Share your thoughts.