Superman came out the closet as a bisexual hero
Superman now packing fudge.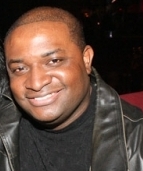 Blog King, Mass Appeal
HOLLYWOOD — Look! Up in the sky! It's a bird! It's a plane! It's a… homosexual? First Robin came out the closet. Now this. DC Comics ruffled feathers Monday afternoon when the company announced Superman is now gay. Yep, the "Man of Steel" has become the "Man of Charmin." Jon Kent, son of Lois and Clark Kent (né Kal-El), is knockin' boots with Jay Nakamura — a new gay character introduced earlier this year. Company executives said they had no choice but to make Superman a fudge-packer to appease the LGBT community in today's "Woke" times. Comic book fans are understandably pissed. "I knew replacing Clark with another straight white savior could be a real opportunity missed," writer Tom Taylor explained to IGN. "But I've always said everyone needs heroes and everyone deserves to see themselves in their heroes. Today, Superman, the strongest superhero on the planet, is coming out."
Jon's Superman will not only lock horns with traditional supervillains, but he'll take on contemporary issues like global warming and school shootings. Social media reaction was priceless. One Twitter user wrote, "How bad are things? Things are so bad that Democrats are trying to tell you Superman is bisexual."
Another added, "Sorry that is f*cked up!" 
Will you support a gay Superman?
Does the "S" on his chest stand for sucking d*ck?
Share your thoughts.