Blac Chyna cussed out unvaccinated strangers
Blac Chyna rips unvaxxed folks.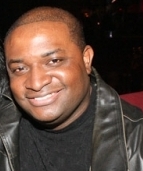 Blog King, Mass Appeal
MIAMI — Rob Kardashian's quondam fiancée is trippin.' A TikTok video has gone viral that shows Blac Chyna spewing a profanity-laced PSA at unvaccinated people at Miami International Airport. The big booty model sort of resembled a crackhead in dire need of a fix. "Go get checked out," Blac Chyna screamed at no one in particular. "It's sad, and it really blows the f*ck outta me. Go get the shot! … The same thing that you have to do to enroll your kids [in school]. … This is why people's grandparents is dying and sh*t. My grandmama been dead. Go get the f*cking vaccine and stop being stupid, hoe." She also threatened to kick everybody's ass. Blac Chyna recently got the jab and she shared the news with her Instagram followers. "I'm really happy I did it," the 33-year-old socialite said on her livestream. "I honestly want to keep everybody safe and keep my kids safe, that is the most important part. … Everybody go get vaccinated, stay safe, stay healthy."
Blac Chyna lacks a medical license.
Yet, she's giving advice.
Twitter reaction was explosive.
One user wrote, "Wait but this entire video she's not wearing a mask while screaming at strangers… you can still get and spread covid and feel all the symptoms even if you're vaccinated. So where's the logic here?" Another added, "Also.. you don't have to send your children to school with vaccines. People have been getting exemption forms for years. Don't know where she got that info from lol."
Will you take the vaccine at Blac Chyna's behest?
Has she lost her mothaf*ckin' mind?
Watch the coke rant.
Share your thoughts.