Chucky has new horror series on USA Network
Chucky TV series doesn't disappoint.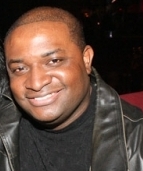 Blog King, Mass Appeal
HOLLYWOOD — Chucky is back! Thanks to USA Network, Charles Lee Ray has his own television series just in time for Halloween. Created by Don Mancini, "Chucky" takes viewers inside an idyllic American town that's thrown into complete disarray after 14-year-old Jake Wheeler (Zackary Arthur) purchased the demonic "Good Guy Doll" for $10 at a neighbor's yard sale. "Oh, someone took the butcher knife," the neighbor said after Jake walked off with the bloodthirsty toy. Moments later, Chucky used that same knife to commit a series of horrifying murders that unveiled the town's deep-rooted hypocrisies and revelations. Meanwhile, friends and foes from Chucky's past conveniently show up to expose the truth and origin behind his murderous métier as Charles Lee Ray.
Watch the first two episodes.
Share your thoughts.