Clueless: Stacey Dash no longer addicted to drugs
Stacey Dash was addicted to pills.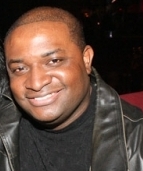 Blog King, Mass Appeal
NEW YORK — Stacey Dash raised eyebrows on Thursday when she admitted to being a drug addict. The quondam junkie, who recently celebrated 5 years of sobriety, dropped the bombshell during an appearance on Dr. Oz. The "Clueless" star spent $5,000 to $10,000 per month on prescription drugs. Damn, no wonder she's broke. "I was taking 18 to 20 pills a day," Stacey recounted. "18 to 20 Vicodin a day? That's expensive," Dr. Oz acknowledged. "Yeah, I lost everything," Stacey bemoaned. The 54-year-old swirler also said her boyfriend beat her ass daily when she was in her early 20s. "He would beat me so bad, I couldn't get out of bed for two weeks," Stacey recalled. "I couldn't walk —[he broke] my arm, tied me to the bed for three days. Some part of me thought that's what I deserved." Stacey said "I do" to four white men and each marriage ended in divorce.
One of those white dudes had her ass thrown in jail for domestic battery.
Now that she's old and used up, Stacey is willing to give negroes a try.
Do you feel sorry for her?
Has her acting métier reached its cessation?
Watch the depressing interview.
Share your thoughts.