Church's Chicken worker pummeled his manager
Church's worker spanks manager.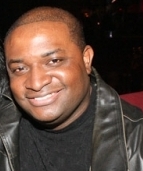 Blog King, Mass Appeal
WASHINGTON — Law enforcement officials are investigating after a Church's Chicken employee beat up his manager for getting fired. The bout of fisticuffs went down in the kitchen near a bunch of greasy ass chicken. It was also captured on video. Cell phone footage shows the scrawny, negro employee cussin' out the black manager before throwing kitchen utensils on the floor. "Don't clock out. Get your money man," said the customer who recorded the incident. "Don't lose your job man. Don't let the chicken burn." Seconds later, the employee thwacked the manager in the head and all hell broke loose. The supervisor slammed the worker against the wall and yelled, "You are fired!" More punches were thrown before a woman who resembles Precious stepped in to break up the fight.
Police showed up shortly thereafter.
Watch the disturbing footage.
Share your thoughts.