Mahomes family is trippin'
Mahomes family causing trouble.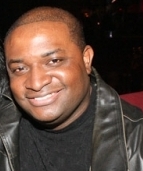 Blog King, Mass Appeal
KANSAS CITY — At some point, as fans of the Kansas City Chiefs, we have to realize Patrick Mahomes' family members are becoming a distraction and we can make a strong argument their deportment is concocting locker room cleaving. For instance… during Sunday's win over the Washington Football Team, after receiver Tyreek Hill failed to catch a pass that resulted in an interception, Randi Mahomes — Patrick's mom — tweeted: "Ok PEOPLE that should not be an interception on the QB… that should be a fumble or anything else.. just putting it out there.. GO CHIEFS."
So Randi is basically blaming Tyreek for the pick, which is true. It was definitely Tyreek's fault. But she's not supposed to air that publicly because football players live and die as a team (or at least we're told).
Then after the game, Jackson Mahomes — Patrick's little brother — danced on Sean Taylor's Memorial and streamed it live via TikTok. Now Washington's players and coaches are pissed. Taylor, the No. 5 overall pick in the 2004 NFL draft and a two-time Pro Bowl safety, was murdered in 2007 at the age of 24.
Jackson, who has roughly one million TikTok followers, tweeted a strange apology. "I want to sincerely apologize for accidentally being on the Sean Taylor #21 at FedEx Field," he wrote. "We were directed to stand in that area and I meant absolutely no disrespect to him or his family."
Huh?
Accidentally?
Patrick's fiancée, Brittany Matthews, has gone ballistic too.
Earlier this season, Jackson dumped water on the heads of Baltimore Ravens fans.
Is it time for Patrick to tell his family to chill out?
Share your thoughts.