'RHOC' alum Kelly Dodd laments getting the jab
Kelly Dodd rips COVID vaccine.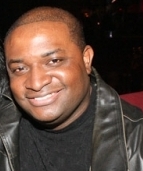 Blog King, Mass Appeal
HOLLYWOOD — Kelly Dodd set the Internet ablaze on Tuesday when she said she regrets getting the COVID vaccine. "The Real Housewives of Orange County" alum disseminated a tweet, saying, "I got the vaccine … And regret it. I'm trying not to be a dick," the last line referring to a cartoon character named "Dick" who "thinks the government cares about him." The 46-year-old reality TV star said "no one should be forced" to get the "potentially deadly jab." She also believes there's no commercials for the COVID vaccine because pharmaceutical companies would be required to list side effects. During a recent chinwag with Page Six, Kelly clarified her remarks. "I already had the virus so I already had antibodies," she explained. "I was protected and unlikely to get Covid again but got the vaccine because of travel restrictions. It made life a lot easier since I could show the card and not have to keep getting tested, but if the government would've allowed an antibody card I never would've gotten the shot."
"Now I personally know of at least two otherwise healthy people who died of blood clots after getting the vaccine and three others who developed Bell's Palsy," Kelly continued. "Another friend of mine who was fine before she got jabbed got Myocarditis and almost died and is still really suffering and she only got the vax because her employer required it."
Kelly once said COVID-19 is "God's way of thinning the herd."
Do you support her stance?
Are vaccine mandates a nuisance?
Share your thoughts.