Holy Beatdown: Man was attacked by congregation

Church members pummeled a man.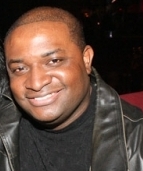 Blog King, Mass Appeal
LAKEWOOD — We've reached a point in society where people are starting to act a damn fool in the House of God. Law enforcement officials are investigating after a disgruntled man got his ass beat by an entire congregation. The bout of fisticuffs transpired Sunday inside a Catholic church in Lakewood, Washington. It was also captured on video. Cell phone footage shows an irate dude in a blue shirt approaching the priest to cavil about the sermon. He wasn't wearing a mask so the clergyman ordered him to egress the property. When the knucklehead refused to budge, church members rushed the altar and gave him a holy beatdown. After a plethora of punches were thrown, the congregation dragged the trouble-maker outside and waited for police. The aforementioned priest, Father Paul Brunet, told officers the man was banned from the property last month for threatening the safety of staff members and fellow parishioners.
The malefactor was arrested and charged with trespassing.
Watch the donnybrook.
Share your thoughts.