SyFy's "Day of the Dead" zombie series is not bad
Day of the Dead series is creepy.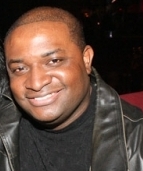 Blog King, Mass Appeal
NEW YORK — First Chucky got a TV show just in time for Halloween. Now this. Season one of the SyFy zombie series "Day of the Dead" has been released and even though it's a notch or two below "The Walking Dead" and "Z Nation," it'll suffice. The George Romero reboot, which features a sexy black chick, is anchored by an obscure cast that includes Natalie Malaika (Lauren Howell), Miranda Frigon (Mayor Paula Bowman), Morgan Holmstrom (Sarah Blackwood), Keenan Tracey (Cam McDermott), Kristy Dawn Dinsmore (Amy), Daniel Doheny (Luke Bowman) and Dejan Loyola (Jai Calvert). Created by Jed Elinoff and Scott Thomas, "Day of the Dead" tells the narrative of a diminutive town called Mawinhaken that has its world turned upside down when the dead suddenly begin to rise. The opening sequence shows a horde of bloodthirsty zombies sauntering down the street as citizens run for their lives.
Dozens of horror shows have been released during the coronavirus pandemic.
Are producers trying to tell us something?
Watch episodes one and two.
Share your thoughts.