Ass-Whuppin' Video: 'Gay Thugs' beat up a woman
Two homo thugs mugged woman.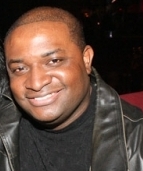 Blog King, Mass Appeal
BROOKLYN — Police in New York are investigating after a pair of homos pummeled a 30-year-old woman during a mugging after midnight. The ass-whuppin' went down October 6th around 3 a.m. in the vicinity of Powell and Belmont in the Brownsville section of Brooklyn. It was also captured on video. Surveillance footage shows two men who call themselves "gay thugs" ambushing the unsuspecting female on the sidewalk. One of the assailants unleashed a wicked three-punch combination that caused the poor lady to fall backwards and hit her head against a planter. The homo proceeded to thwack the woman repeatedly as she laid on the ground in a fetal position. Then he stomped her unconscious. Once they realized the victim was knocked out cold, the fudge-packers purloined her purse, two Motorola cellphones and a necklace. The woman was expedited to Brookdale University Hospital Medical Center where she was treated for blunt force trauma to her cranium.
Watch the disturbing video.
Share your thoughts.