Delonte f*cked LeBron's mom
Delonte West rips LeBron & Jordan.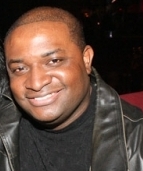 Blog King, Mass Appeal
PALM BEACH — LeBron James has a hater! Delonte West, the quondam NBA player who enjoyed copulation with LeBron's mother, spewed homophobic slurs during his arrest last week then told police officers he's a better basketball player than LeBron and Michael Jordan. He also proclaimed to be Jesus Christ and the President of the United States. The crazy ordeal transpired October 19th in Boynton Beach, Florida. It was also captured on video. Police body cam footage shows a homeless Delonte cussin' out cops as he was being handcuffed. "I'm Jesus and you're a sinner right now," Delonte fumed. "I'm president of the United States. Ask Obama. Ask mothaf*ckin' Trump and Biden."
Delonte then called the arresting officer a faggot and accused him of sexual assault. "You a b*tch," Delonte said. "You feeling on my balls. Shut the f*ck up in the name of Jesus. N*gga, I was better than LeBron James. I'm better than Jordan. I was the best n*gga to play every sport. Shut the f*ck up!"
Investigators said Delonte was drunk as a skunk and high as a kite.
He also had wads of cash, like he was buying or sellin' drugs.
The 38-year-old junkie was arrested and charged with obstruction, resisting arrest, having an open container of alcohol and disorderly intoxication. Delonte has a long history of substance abuse and he's bipolar. Dallas Mavericks owner Mark Cuban put his ass in a rehab facility last year.
But it obviously didn't work.
Rumor has it LeBron had Delonte ostracized from the NBA after he f*cked his mom, Gloria Marie James.
Poor Delonte ain't been the same since.
Watch the disturbing video.
Share your thoughts.