Sexy corporate lawyer is murdered by jealous bum
Atlanta attorney killed by a loser.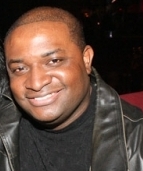 Blog King, Mass Appeal
ATLANTA — Courtney Cox was a bonafide badass. The prepossessing college grad was only 31 years old, she earned beaucoup bucks as a corporate litigator for Paul Hastings law firm and she had an even brighter future. But Courtney made one mistake. She dated a thug who took her life. Courtney was shot dead by 32-year-old Jarvis Jarrette early Wednesday morning, an ex-con she met just two weeks ago. Courtney's cadaver was found around 3 a.m. inside her luxury high-rise apartment in Midtown Atlanta. Family members are at a loss for words. "It appears that the suspect was inside the apartment," Deputy Chief Charles Hampton told reporters. "There was no forced entry or anything like that."
As first responders closed in, Jarvis pulled out a rifle and opened fire from the 21st floor. "As we were getting the information through 911, our dispatchers could hear gunfire being played throughout the building," Chief Rodney Bryant said. Officers returned fire. Jarvis was found dead on a balcony. Also during the 911 call, Jarvis told the dispatcher, "I killed that bitch!"
Courtney's friends said it was a love story gone wrong.
No diggity?
Courtney had everything.
Jarvis didn't have sh*t.
Should successful women lower their standards and date Pookie and Ray Ray?
Or stick with men on their level?
Watch alarming coverage.
Share your thoughts.