DUI Video: Gonzaga coach Mark Few argues with cop
Mark Few busted, charged with DUI.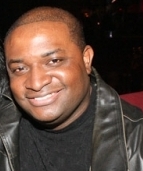 Blog King, Mass Appeal
COUER D'ALENE — Gonzaga men's basketball coach Mark Few teaches his players to obey like dogs and refrain from arguing with members of his coaching staff. But, when it comes to law enforcement, he doesn't practice what he preaches. TMZ released video footage of Few's DUI arrest on September 6th. The 58-year-old skipper was pulled over around 8 p.m. in Idaho amid reports he was driving erratically. His SUV was also packed with canines. Police body cam footage shows a drunken Few experiencing contretemps with an officer before pulling out his cell phone to call his lawyer. But the cop shut that sh*t down. Few claimed he only had "a couple of beers." His deportment, however, said otherwise. He was drunk as a skunk. Few also refused to participate in field sobriety tests which left officers with no choice but to handcuff his ass. He later blew into a breathalyzer and his blood alcohol concentration (BAC) was .120 — well above the federal legal limit (0.08) to drive.
Few, who's white, was given a citation for misdemeanor DUI.
He also received a measly three-game suspension in lieu of getting fired.
Few issued an apology to his players and school administrators.
"I believe as a leader and role model, I am expected to set only the best example," he said. "The decisions I made… do not exemplify this standard and for that, I sincerely apologize to you all. I recognize that operating a motor vehicle after consuming any amount of alcohol exhibits poor judgment."
Did Few get a slap on the wrist?
Watch drunken footage.
Share your thoughts.