Gay Cartoon: Batman and Superman lambaste LGBT
Angry characters give testimonies.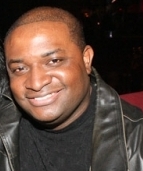 Blog King, Mass Appeal
HOLLYWOOD — A cartoon has gone viral that pokes fun at a handful of fictional characters that changed their gender identity to appease the LGBTQ community. Each dramatis personae delivered a woke testimony while encircled within a group counseling session. "Hi, I'm Superman," said the Man of Steel. "Faster than a locomotive. Can leap tall buildings in a single bound and… I'm bisexual." After the group greeted him, Superman started crying like a lil bitch. "They just forced it on me," he bemoaned. "Didn't ask or nothing. I've been straight my whole life. It's Lois and Clark, not Lewis and Clark!" Cinderella, who's now a person of color, erupted next. "I'm Cinderella. I was White. Now I'm Cuban or Mexican or whatever. Who knows?" she said. "If they're gonna completely strip me of my heritage at the very least I should be able to say some racist stuff now."
Queen Latifah of "The Equalizer," Lego Batman, SpongeBob SquarePants and female Ghostbusters Kate McKinnon, Melissa McCarthy, Kristen Wiig and Leslie Jones told their stories too. Superman also said Hollywood should create new gay characters instead of turning traditional icons into fudge-packers. Do you agree with him?
Watch the hilarious cartoon.
Share your thoughts.