White boyfriend kills black girlfriend's 8-year-old son
White boyfriend killed black boy.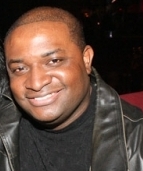 Blog King, Mass Appeal
HOUSTON — Here's another reason to keep stepparents and significant others away from your babies. Brian Coulter, 31, had his abusive ass thrown in jail after he beat his girlfriend's 8-year-old son, Kendrick Lee, to death then coaxed the unfit mother — Gloria Williams — into leaving her other three sons home alone (à la Macaulay Culkin) for a year to fend for themselves in an apartment infested with rats and roaches. Brian and Gloria, 35, also left Kendrick's "dry skeletal remains" in the home with the kids. Ain't that a bitch? All of this went down in Houston, Texas around Thanksgiving 2020. Gloria has two other children but they weren't in the home. "I think that the beatings were consistent… mainly involving the younger children," said Harris County Sgt. Dennis Wolfford. According to the Sheriff's Department, Coulter punched Kendrick in the face, feet, buttocks, back, legs and testicles. By the time officers found Kendrick's cadaver, his "body, feet and teeth had turned into a skeleton" and "his hair was off." There were also "roaches everywhere on him."
To add insult to demise, Brian and Gloria got themselves a separate apartment 25 minutes away. The deranged swirlers would drive over and check on the kids once every two weeks. "Common sense would tell you that they [were] distancing themselves from a dead child," Wolfford explained.
"By the time they moved out, you're talking about probably five to six months after death. They know the entire time that there's a dead body in this apartment…. So they go live in another apartment so that they don't have to be around it."
The surviving brothers — ages 7, 10 and 15 — were finally rescued from deplorable conditions on Sunday after the eldest texted Gloria saying he couldn't take it anymore. The apartment had no furniture, no bedding, no sustenance, a soiled carpet and insects galore. When Gloria failed to respond, he called 911.
The rest is history.
Brian, a white ex-con, was arrested and charged with felony murder. Gloria, who's black, is charged with neglect, child abandonment and other crimes. She was previously charged for failing to enroll her children in school so she's always been shady. This is what pisses me off: Stepparents and significant others have no problem torturing other people's kids but they won't do anything to harm their own.
Gloria needs her ass kicked.
Watch Brian and Gloria make court appearances.
Share your thoughts.