School principal receives tranny lap dance at a rally
Hazard principal target of outrage.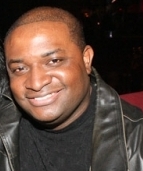 Blog King, Mass Appeal
HAZARD — Here's another reason to pull your kids out of school ASAP: Woke educators in Kentucky are in hot water after a video surfaced that shows Hazard High School Principal Donald "Happy" Mobelini getting a lap dance from a male student in lingerie. Mobelini is also mayor of the Perry County town. So he oversees law enforcement. The striptease took place Tuesday during the school's "Man Pageant," a homecoming event that exhorts homosexuality. Raw footage shows a teen transvestite in a white gown gyrating on top of Mobelini before slithering on the gymnasium floor like a damn snake. The student danced to Madonna's "Like A Virgin." He and his cross-dressing buddies twerked on other staff members too. In addition to the video, photos surfaced that shows scantily clad female students in "Hooters" outfits carrying liquor.
Sondra Combs, superintendent of Hazard Independent Schools, is pissed. She said "appropriate disciplinary action has been taken." Social media reaction was unforgiving. Nema Brewer, cofounder of education advocacy group KY 120 United, tweeted, "Um. Exactly what is going on here, y'all? C'mon Hazard. Get it together."
Another Twitter user wrote, "This is the mayor of my town being grinded on by a high school student dressed as a woman."
Hazard High ain't the only academic institution pushing a LGBTQ agenda.
Teachers at Wilton Manors Elementary School in Florida took students on a field trip to a gay bar.
Joe Biden's America.
Watch the disturbing video.
Share your thoughts.