Ice Cube disses COVID vaccine
Ice Cube dissed COVID vaccine.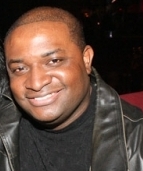 Blog King, Mass Appeal
HOLLYWOOD — Tadow, how you like me now? Ice Cube was supposed to be the lead actor in Sony's impending comedy "Oh Hell No." But when producers told him he had to get vaccinated first, Cube's retort mirrored the title of the film. "Oh Hell No!" The BIG3 honcho walked away from $9 million in remuneration when he refused to take the COVID vaccine. Cube (né O'Shea Jackson Sr) would've starred alongside comedian Jack Black who's also a co-producer in the flick. Filming was scheduled to start in December in Hawaii. Now producers have postponed the project until they acquire Cube's replacement.
Social media reaction was mixed. One user tweeted, "No room in the industry for voices that would let harm come to the general public. With the amount of followers he has, remaining unvaccinated sends a clear message to those who look up to him." Another user wrote, "I don't see the problem with him not wanting to get vaccinated….that's his choice, as long as u aren't out here parading around without a mask on I could care less. He isnt speaking out against vaccines by not getting it."
Cube has a net worth of $160 million.
So he can afford to turn down a job or two.
That said, do you support his decision to eschew the jab?
Could you walk away from $9 million?
Share your thoughts.