'Bad Boys' star Will Smith once considered suicide
Will Smith once thought suicide.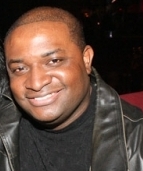 Blog King, Mass Appeal
LOS ANGELES — It appears Jada Pinkett Smith has made her husband suicidal. In a recently released trailer for his new YouTube series "The Best Shape Of My Life," Will Smith said he contemplated taking his own life. The 53-year-old thespian also revealed plans to lose 20 pounds in 20 weeks. Fans are starting to wonder if he's suffering a midlife crisis. "When I started this show, I thought I was getting into the best shape of my life physically, but mentally I was somewhere else," Will explained. "I ended up discovering a whole lot of hidden things about myself… I'm writing my book, and it's like exposing my life and so many things that people don't know about me. That was the only time in my life that I ever considered suicide."
Can't blame him. With a wife like Jada, who wouldn't consider a voluntary quietus? If you recall, she disgraced their union on "Red Table Talk" when she confessed to cheating on Will with R&B singer August Alsina. Then she shaved her head bald. Then she told the world her husband's dick is too diminutive. That's enough to drive any man bonkers.
"It's hard," Jada, 50, told Gwyneth Paltrow on Red Table Talk.
"I mean, the thing Will and I talk about a lot is the journey. We started in this at a very young age, you know, 22 years old. That's why the accountability part really hit for me, because I think you expect your partner to know [your needs], especially when it comes to sex. It's like, 'Well, if you love me, you should know. If you love me, you should read my mind.' That's a huge pitfall."
Dayuuummm!
Watch Will's trailer.
Also watch Jada discuss their sex life.
Share your thoughts.