CRT 101: Black professor said all Whites should die
Rutgers teacher loathes Whitey.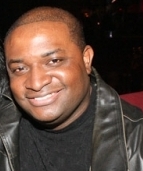 Blog King, Mass Appeal
NEW JERSEY — First, Texas Lt. Gov. Dan Patrick blamed COVID on black people. Now this: Rutgers professor Brittney Cooper damn near broke the Internet when she said white people are historically "committed to being villains" before adding, "We got to take these motherf–kers out!" The African American feminist, who teaches women's studies, revealed her abhorrence for whitey during a confabulation last month on Critical Race Theory (CRT) with the Root Institute. "I think that white people are committed to being villains in the aggregate," she fumed during the online conference. "You know, their thinking is so murky and spiritually bankrupt… The thing I want to say to you is we got to take these motherf–kers out!" Cooper quickly added she "doesn't believe in a project of violence." But still, the damage was done.
Cooper also celebrated the economic labefaction of many Caucasian families. "White people's birth rates are going down … because they literally cannot afford to put their children, newer generations, into the middle class," she gloated. "It's super perverse, and also they kind of deserve it." Damn, that's cold. Do you share Cooper's sentiment? Are Whites genetically predisposed to become villains?
Watch Cooper get in white people's ass.
Share your thoughts.