Raiders star Henry Ruggs got drunk, took lady's life

Ruggs gets DUI, killed a woman.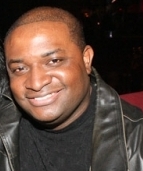 Blog King, Mass Appeal
LAS VEGAS — This week's "I F*cked Up A Good Job Award" goes to Las Vegas Raiders receiver Henry Ruggs III who pulled a Britt Reid by getting inebriated before crashing his Corvette into another vehicle. But, unlike Reid, Ruggs killed somebody. The drunken speedster got into a wreck in Las Vegas around 3:40 a.m. Tuesday morning. His girlfriend, Kiara Washington, was a passenger. According to police reports, Ruggs was traveling at "a high rate of speed" when he swerved into the right lane of a three-lane thoroughfare and slammed into the rear of a Toyota Rav4 — causing it to burst into flames. The driver, 23-year-old Tina Tintor, was burnt to a crisp. She was pronounced dead at the scene. Her dog also died. Conversely, Ruggs and Washington were expedited to the hospital with non-life-threatening injuries.
Investigators said the 22-year-old wideout was drunk as a skunk. Ruggs was charged with a felony DUI that culminated in death and reckless driving. If convicted, he's lookin' at up to 46 years behind bars. Ruggs was also released by the Raiders.
The NFL released the following statement: "Our hearts go out to the family and friends of the victim of this horrific tragedy. We will continue to gather facts and monitor the matter under our policies, but our thoughts at this time are with those impacted by this devastating incident."
Police officials said Ruggs was driving 156 miles per hour and his blood alcohol concentration (BAC) was .161, more than twice the legal limit to drive. That little n*gga was Amy Winehouse drunk.
Ruggs also had a loaded gun in the car.
Watch graphic footage of the accident.
Share your thoughts.