Transgender star Jazz Jennings +100 pounds
Jazz Jennings is getting shamed.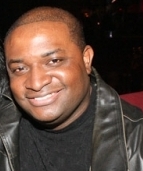 Blog King, Mass Appeal
CORAL SPRINGS — "Hey, Hey, Hey. It's Fat Albert!" Transgender activist Jazz Jennings has accumulated more than 100 pounds in less than a year because she won't step away from the buffet line. To compound matters, her family won't let her hear the end of it. The corpulent tranny said she feels "humiliated" after gaining a "substantial amount of weight." Jazz is up to 234 pounds. She almost broke the scale. In the season 7 trailer for her TLC series "I Am Jazz," the 21-year-old reality TV star admitted bouts with mental illness and severe depression warped her ingestion tendencies. "Two years ago, I was on my way to one of the greatest institutions in the world (Harvard), but I was actually struggling severely with mental health issues," Jazz explained. "I started binge eating and I gained weight and more weight and more weight. And now, almost 100 pounds heavier, here I am today."
"I do experience fat-shaming from my family," she continued.
"It makes me feel really humiliated."
Do you feel sorry for Jazz?
Is it time for her to hit the treadmill?
Watch the trailer.
Share your thoughts.