'Charmed' actress Alyssa Milano laments childbirth
Alyssa Milano recalls childbirth.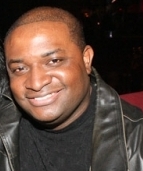 Blog King, Mass Appeal
LOS ANGELES —  Alyssa Milano raised eyebrows the other day when she drew parallels between accouchement and sexual assault. The "Charmed" actress got some sh*t off her chest during an appearance on People Magazine's "Me Becoming Mom" podcast. If you recall, Alyssa struggled with postpartum anxiety and depression following parturition. "After going through therapy, after giving birth to Milo and remembering that one moment of feeling like I was being held down and had things being done to me that I didn't want, to me, was very reminiscent of being sexually assaulted," she told host Zoë Ruderman. "It triggered all of these memories that I thought I had dealt with. I think anyone who has dealt with trauma has moments where you're like, 'Yeah, I'm fine. I've dealt with that.' Versus the moments where you go, 'Oh, no I didn't. I just tried to tuck it away so no one could see them or I couldn't see them or feel them anymore."
Alyssa, 48, said she was never comfortable with gynecologists poking around her vulva. "I remember at one point really not enjoying the fact that lots of people had access to my vagina and thinking to myself, 'Why does — I don't like this. Why does it feel so familiar? I've never had a baby before. Why does this invasive feeling feel so familiar?'" she bemoaned.
Alyssa's new memoir, "Sorry Not Sorry," is now available.
Do you share her sentiment?
Are gravid women being violated?
Watch the podcast.
Share your thoughts.