Travis Scott: Dozens dead
Travis Scott is facing lawsuits.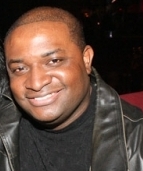 Blog King, Mass Appeal
HOUSTON — Travis Scott and Drake are facing lawsuits out the wazoo after dozens of concertgoers died at the Astroworld festival on Friday. Three hundred more were injured. Rather than stop the show as fans passed out via asphyxiation, the rappers continued to perform for 40 minutes. They also "incited the crowd" with their lyrics. Among the victims are: 14-year-old John Hilgert, 21-year-old Axel Acosta,  21-year-old Franco Patino, 16-year-old Brianna Rodriguez, 23-year-old Rudy Pena and 27-year-old Danish Baig, who was crushed like a cockroach while trying to rescue a family member.
Travis and Drake performed in front of a hellish backdrop.
Live Nation organized the event but failed to provide adequate security.
The Satanic ritual turned deadly when Drake appeared on stage. That's when the audience surged forward, causing the deadly donnybrook. Witnesses said people were bleeding from both the nose and mouth, and bodies were piled up everywhere. "Live musical performances are meant to inspire catharsis, not tragedy," said attorney Thomas Henry in a press release.
"Many of these concertgoers were looking forward to this event for months, and they deserved a safe environment in which to have fun and enjoy the evening. Instead, their night was one of fear, injury, and death."
Announced attendance was around 50,000.
Coroners are conducting autopsies to determine why the victims fainted.
But police officers said a malefactor was going around injecting people with a syringe.
Was he giving people the COVID vaccine?
Watch disturbing footage of the mass casualty incident.
Also watch witnesses describe what really happened.
Share your thoughts.