Howard Stern ripped Aaron Rodgers for eschewing vax

Stern went after Aaron Rodgers.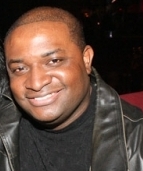 Blog King, Mass Appeal
GREEN BAY — Earlier this year, Green Bay Packers quarterback Aaron Rodgers told reporters he was immunized. But, turns out, he lied. Rodgers has not taking the COVID vaccine. During a recent appearance on "The Pat McAfee Show," Rodgers said he has concerns about Johnson & Johnson's panacea and he's allergic to vaccines concocted by Moderna and Pfizer. But several media members think he's full of sh*t and that includes radio legend Howard Stern who didn't mince words while confabulating Rodgers' vaccination status. "This f*cking guy. They should throw him out of the league so fast," Stern told his co-host, Robin Quivers. "If I ran the NFL, if there was decency in this world, I would throw this guy out of the football league so fast. They should throw him out of the league so fast with the guy who crashed his car at 153 mph."
The guy Stern is referring to is ex-Las Vegas receiver Henry Ruggs who killed a woman during a DUI crash. This ain't the first time Stern has called out an athlete over the vaccine. If you recall, he lambasted NBA star Kyrie Irving, saying, "In terms of idiots, he's got to be the top idiot in the country right now." Do you share Stern's sentiment? Should unvaxxed players forfeit their métier?
Listen to the show.
Share your thoughts.