Love & Hip Hop: Stevie J, Faith Evans called it quits

Stevie J & Faith calling it quits.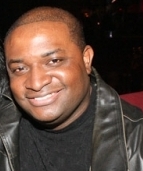 Blog King, Mass Appeal
LOS ANGELES — You can stick a fork in Faith Evans' marriage because it's done. The "Love & Hip Hop: Atlanta" star and Stevie J are calling it quits after 3 years of holy matrimony. Stevie, a record producer, filed dissolution documents in Los Angeles County Superior Court on Monday citing irreconcilable differences. They don't have kids together so child support won't be a factor. But alimony could come into play if there's no prenup in place. Stevie, 50, and Faith, 48, got hitched in Las Vegas during a shotgun wedding in their hotel room back in 2018. Family and friends were completely blindsided by their nuptials. The marriage has been hell ever since. If you recall… last year, Faith was thrown in the slammer for beating Stevie's ass. Cops found scratch marks all over his countenance. This will be Faith's second divorce and Stevie's first.
Share your thoughts.