Sucker Punch Video: Black kid clocked Asian student
Black girl sucker punched a rival.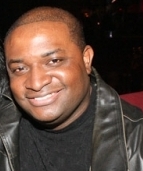 Blog King, Mass Appeal
GARDEN GROVE — Authorities in Garden Grove, California are investigating after a black girl sucker-punched an Asian teen in the middle of their basketball game. Ms. Rice-A-Roni got knocked the f*ck out! The disturbing ordeal transpired last Sunday during a regional tournament. It was also captured on video. Cell phone footage shows both girls falling to the ground after colliding into each other midcourt. After they rose to their feet, a mother in the crowd screamed, "You better hit her!" That's when the 15-year-old black chick threw a wicked left hook that connected with the Asian girl's countenance. It was eerily reminiscent of the haymaker Ivan Drago killed Apollo Creed with in Rocky IV. "Oh my goodness!" yelled a concerned parent after the punch was thrown. The referee stopped the game as the Asian girl crumbled to the floor in agony. She suffered a concussion and facial cuts. The assailant, daughter of former NBA player Corey Benjamin, was ejected from the tournament. Police were called shortly thereafter.
Should this be treated as a hate crime?
Watch the sweet 'n' sour ass-whuppin.'
Share your thoughts.