Rap artist Kid Cudi came out the closet as a homo
Kid Cudi wore a wedding dress.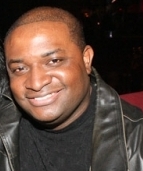 Blog King, Mass Appeal
NEW YORK — First Lil Nas X. Now this. After months of donning women's apparel, Kid Cudi has finally come out the closet. The "Day 'n' Nite" rapper turned heads at the CFDA Fashion Awards when he showed up on the red carpet in a custom bridal gown while holding hands with his Caucasian boyfriend — Eli Russell Linnetz — who was decked out in a classic monochrome monkey suit. Cudi, 37, also sported a countenance full of makeup as if someone put it on with a paint sprayer. He's full blown Liberace gay. The aforementioned wedding frock — which was designed by Eli — featured gloved sleeves, an ankle-length bell skirt, a tuxedo jacket with ivory lapels, cream-colored floral sneakers and a veil. Dressing like a bitch is nothin' new to Cudi. If you recall, he wore a flowered off-white gown during his performance on "Saturday Night Live" back in April to pay homage to Kurt Cobain who donned a homogeneous wardrobe for Nirvana in 1989. Will Cudi's closet egress inspire more rappers to come out? Is the rap industry overrun with gays?
Watch Cudi elucidate his conjugal appearance.
Share your thoughts.