Police Brutality Video: 2 thugs beat up white cop
White cop fought black malefactors.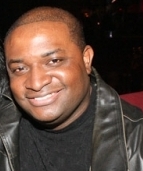 Blog King, Mass Appeal
CHICAGO — Law enforcement officials in Chicago are investigating after a pair of negro malefactors beat the sh*t out of a white police officer. The ass-whuppin' took place inside an apartment building. It was also captured on video. Cell phone footage shows the cop handcuffing a miscreant when a black man in a red jacket jumped in to intervene. "Back off!" the officer screamed. "Back off!" Seconds later, they started wrestling in the hallway. "Ooh, he fighting the police," a black woman said. "He swinging, what the f*ck?" The man in handcuffs yelled, "beat his ass!" Then he stood up and started kicking the cop as his friend had him in a headlock. The fight continued until a handful of backup officers arrived. The two black men were arrested and thrown in jail. One of 'em claimed they were racially profiled and treated unfairly.
The Chicago Police Department is looking into the matter.
Watch the crazy video.
Share your thoughts.