Elmo is pushing vaccine on kids.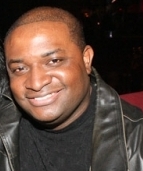 Blog King, Mass Appeal
NEW YORK — Big Bird got the COVID vaccine. Now Elmo is doing his part to get every kid inoculated. A television commercial has gone viral that advertises Playskool's "Vaccinate Me Elmo" doll. The stuffed animal is designed to unnerve ambivalence when it comes to getting the jab. The two-minute advertisement shows Elmo doing his best to coerce a little girl into taking the aforementioned experimental drug. "It's your turn. Time to get the vaccine," he told her. "I don't want to," she said. "Sorry, you have to," he insisted. "No," she fired back. "You have no choice. [Do it] or else," he retorted. Feeling pressured and mortified, the little girl jabbed herself in the left arm. "Great, Elmo loves compliance," he said. The government-approved puppet comes with a toy syringe, a stethoscope and a diminutive vial of something that resembles a panacea.
Elmo also wears a face mask.
"Get the vaccine or die," he said.
Watch the crazy commercial.
Share your thoughts.