Domestic Violence Video: Zac beats up baby mama

Zac Stacy beat white woman.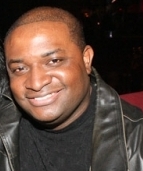 Blog King, Mass Appeal
ORLANDO — "Ebony and Ivory live together in perfect… tragedy?" The Internet was set ablaze when quondam NFL running back Zac Stacy beat the sh*t out of his baby mama in front of their 5-month-old mulatto son. The Ike Turner impersonation transpired Saturday afternoon around 2 p.m. inside the white woman's Florida home. It was also captured on video. Raw footage shows Zac tossing his ex-girlfriend Kristin Evans around like a rag doll. First, he yanked her off the couch. Then he threw her into a television. Then he thwacked her repeatedly in the countenance as she laid on the floor in a fetal position. Kristin begged him to "stop." But it was to no avail. It's arguably the worst ass-whuppin' ever. The battered damsel went to the hospital and filed a restraining order. "He punched me several times in the head," Kristin told investigators.
"I begged him to stop because the baby was on the couch just a few feet from where he punched me. He then picked me up and threw me into my TV. The TV began to fall and he turned to make sure I wasn't getting up. As I laid on the floor he began to yell at me, telling me I'm destructive. He then picked me up off the floor and off my feet and body slammed me into our son's bouncy seat."
"I fear for my life and my children's lives," she added.
Zac had already beaten Kristin's ass several times prior. But this time she was astute enough to set up a camera. Green Bay Packers receiver Davante Adams tweeted, "ZAC STACY NEED TO BE THROWN UNDER THE JAIL. Any man that puts his hands on a woman is a coward. Can't believe what I just saw."
Zac, selected by the St. Louis Rams in the 5th round of the 2013 NFL Draft, was arrested at Orlando International Airport.
He faces a million charges.
Many think he's suffering from CTE.
Watch Zac pummel Kristin then watch his court appearance.
Share your thoughts.