Bucs star Antonio Brown bought fake vaccine card
Antonio Brown caught in scam.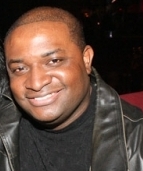 Blog King, Mass Appeal
TAMPA — Antonio Brown, wide receiver for the Tampa Bay Buccaneers, is under fire after he purchased a counterfeit COVID vaccination card to eschew NFL protocols. The 33-year-old wideout was ratted out by his personal chef — Steven Ruiz — whom Brown owes $10,000. Ruiz, owner of "Taste ThatLa" restaurant in Los Angeles, contacted the Tampa Bay Times and commenced to singing like a canary. Here's what went down: Cydney Moreau, Brown's supermodel girlfriend, sent Ruiz a text message on July 2nd saying Brown was willing to pay $500 for a fake Johnson & Johnson vaccination card. Why J&J? Because it's a single-shot panacea that requires diminutive paperwork. "Can you get the COVID cards?" Moreau wrote. "I can try," Ruiz replied. "JNJ shot. Ab said he would give you $500," Moreau added. Ruiz gave Brown the spurious immunization record just days before training camp.
He also leaked the text messages.
Brown's métier is now in jeopardy.
Share your thoughts.