Liquor Store Shooting: A woman urinates in public
Crazy black chick opened fire on car.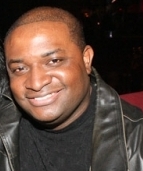 Blog King, Mass Appeal
DETROIT — Authorities in Detroit are investigating after a black chick opened fire on a nosy driver at the liquor store. The bullet-spray transpired around 11:25 p.m. in the 9000 block of Hayes and Chalmers. It was also captured on video. Surveillance footage shows a redbone female in a scarlet blouse firing eight shots at a 25-year-old woman in a silver Kia Rio because she thought the lady recorded her taking a piss. Yep, this chick urinated in public then became incensed when somebody watched. "We heard gunshots like bop, bop, bop, bop, bop and I looked to my left and I see a red hoodie," an eyewitness told reporters. "It was somebody standing right here with a red hoodie on. I was asking the cashier, I said it was a dude just out here a minute ago shooting his gun. And he was like that wasn't a dude. That was a whole female… We got it on camera." The Kia was struck several times but the driver wasn't hurt. The trigger-happy damsel sped off in a black SUV.
"The suspect clearly has no regard for human life," said a police spokesperson.
Watch disturbing footage.
Share your thoughts.