Gay Bashing Video: Kid Rock rips homos, lesbos
Kid Rock slams 'cancel culture.'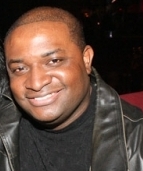 Blog King, Mass Appeal
DETROIT — Kid Rock is sick and tired of the Biden Administration's stratagem which entails transmogrifying males into homos and females into lesbos. As a matter of fact, the "Cowboy" rapper is so incensed, he released a song to vent his exasperation. Kid Rock's new single "Don't Tell Me How To Live" is an uncensored bombardment on cancel culture, homosexuality and all things "Woke." It's his assertion that we're raising the next generation of kids be a bunch of pussies. The lyrics go: "So what the f*ck's up with all the backlash? You snowflakes, here's a news flash! A nation of pussies is our next generation! These minions and their agendas. Every opinion has a millennial offended. But this amendment one, it rings true. And if you don't dissent, bitch, then see number two."
By number two, Kid Rock is referring to the Second Amendment which insinuates he's ready to bust a cap in somebody's ass. Lambasting gays is nothin' new to the Detroit native. If you recall, Kid Rock called his fans a bunch of "faggots" during a live performance a few months ago in Smithville, Tennessee.
While rocking the stage at FishLipz Bar and Grill, the staunch Donald Trump supporter excoriated the audience for using cellphones to film his show. "You f*cking faggots with your iPhones out… you can post this dick right here," Kid Rock, 50, told the crowd while gesturing to his penis.
Watch his new music video.
Share your thoughts.