Ass-Whuppin' Video: 7 prisoners beat up inmate
Prison inmate was beaten into coma.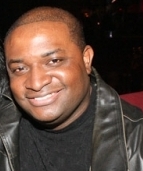 Blog King, Mass Appeal
NEWARK — Law enforcement officials in New Jersey are investigating after a horde of inmates beat the sh*t out of an incarcerated man. The epic ass-whuppin' went down September 23rd at Essex County Correctional Facility in Newark. It was also captured on video. Surveillance footage shows a septet of convicts pummeling 22-year-old Jayshawn Boyd before stomping his ass unconscious. Then they picked up a microwave, a trash bin and other items and threw 'em on top of him. It's arguably the worst prison beatdown ever. Another felon drenched Jayshawn with cleaning solution before striking him in the head with a mop bucket. They showed no mercy. Attorney Michael Licciardi said Jayshawn suffers from schizophrenia. He was taken into custody September 9th and was attacked after being housed in a "designated gang unit."
The assailants have been identified as Byad Lockett, Darryl Watson, Isaad Jackson, Tyshon Armour, Henry Asencio, Jaquil Anderson and Maurice Hutchins. All seven were charged with attempted murder, aggravated assault and third-degree rioting. Jayshawn is comatose and fighting for his life. To add insult to injury, corrections officers descried the attack and didn't intervene.
A damn shame indeed.
Watch the disturbing video.
Share your thoughts.