Catfight Video: Fat chicks fought at Cowboys game
Female brawl at Cowboys game.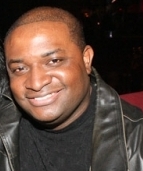 Blog King, Mass Appeal
DALLAS — Law enforcement officials in Dallas, Texas are investigating after a trio of corpulent chicks beat the crap out of each other on Thanksgiving at the Dallas Cowboys/Las Vegas Raiders game. The free-for-all went down inside AT&T Stadium. It was also captured on video. Cell phone footage shows a concession stand worker leap over the counter to kick some ass. But she slipped on some nachos 'n' cheese and her adversary capitalized by thwacking her square in the countenance. A woman in a Cowboys jersey jumped in and more punches were thrown. Several employees rushed in to break it up. Not sure what's in the water, but there's been a bunch of fights at NFL games this season. If you recall, an old man was stomped unconscious at a Kansas City Chiefs game a few weeks ago. Earlier this month, a Tennessee Titans fan was thrown down several rows of steps at a Los Angeles Rams game.
Watch the brawl.
Share your thoughts.