Police officer shoots man in a wheelchair nine times
Cop shoots, kills disabled shoplifter.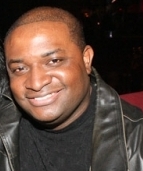 Blog King, Mass Appeal
TUCSON — Police in Tucson, Arizona are investigating after a crooked cop shot and killed a 61-year-old disabled kleptomaniac in a motorized wheelchair. The sanguinary ordeal transpired around 6 p.m. Monday night at Walmart. It was also captured on video. Police body cam footage shows Officer Ryan Remington chasing Richard Lee Richards who was accused of shoplifting a tool box. When asked to verify purchase, Richards wielded a blade. "Instead of providing the receipt, Mr. Richards brandished a knife and said, 'Here's your receipt,'" Police Chief Chris Magnus explained to reporters. Remington, who was working as an off-duty security guard, shot Richards nine times in the back. Then had the audacity to handcuff him as he laid motionless in a pool of blood. "Mr. Richards refused to comply, and instead continued to head through the Walmart and Lowe's parking lots," said Chief Mangus. "Mr. Richards said, 'If you want me to put down the knife, you're going to have to shoot me.'"
Richards was pronounced dead at the scene. Remington got a pink slip. "As a result, the department moved earlier today to terminate Officer Remington," said Chief Mangus. Mayor Regina Romero cosigned the termination. "The actions of the officer involved in last night's deadly shooting are unconscionable and indefensible," she fumed. "The County Attorney's Office has my full support as they proceed with their investigation. It is moments like this that test our resolve to ensure justice and accountability. We owe this to all Tucsonans. I ask our community to remain calm and be patient as investigations ensue."
Watch the disturbing video.
Share your thoughts.