Saweetie becomes latest entertainer to shave head
Saweetie has gone bald.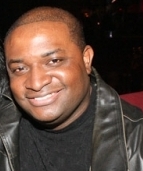 Blog King, Mass Appeal
LOS ANGELES — Tennis anyone? First Jada Pinkett Smith and Tiffany Haddish shaved their heads bald. Now we've learned Saweetie has mimicked the feat. Yep, the "Icy Girl" rapper set the Internet ablaze on Christmas Eve when she posted pics of her new depilated coiffure. Saweetie's fiery red locks have been replaced with a blonde buzzcut à la Amber Rose. The 28-year-old lyricist shared photos on Instagram with a series of cheeky emojis. Social media reaction was mixed. DaQuaviousTron tweeted, "She couldn't handle the Twitter abuse and chopped it off so they could talk about something else." Ijeoma tweeted, "I'm doing the same as soon as these damn Christmas pics are taken. I'm TIRED of this hair and need a fresh start." EssenceGU tweeted, "Are we witnessing a meltdown in real time?" CoolBeans tweeted, "Why do ladies want to look like Dennis Rodman?"
Keith Page tweeted, "Tennis ball head syndrome has struck again…not a fan off it." CallMeDace tweeted, "I love saweetie bald head. I use to love my bald head. Makes you feel so free. Face card has to be valid to pull that off. Everybody can't do it!" Katress tweeted, "I've been beyond thinking about doing this for months. Now I have to."
Woolliin tweeted, "Bro why tf would she cut her sh*t off?"
Saweetie (né Diamonté Quiava Valentin Harper) was recently booed off stage for poor performance.
Not to mention fans constantly lambaste her on Twitter for donning chintzy wigs.
Should the buzz cut be construed as a meltdown?
Has Saweetie gone cuckoo for Cocoa Puffs?
Share your thoughts.