Patrick Mahomes' family catching hell on the web
Patrick needs better support.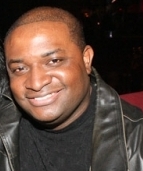 Blog King, Mass Appeal
KANSAS CITY — Uh-Oh! Patrick Mahomes' family is at it again. First, his brother — Jackson Mahomes — performed a TikTok dance on a dead football player's memorial. Now this: After Patrick led the Kansas City Chiefs to a nail-biting 42-36 overtime victory Sunday night, his baby mama — Brittany Matthews — uncorked an expensive bottle of champagne in her suite then made it rain. Only problem is she sprayed the liquor on Chiefs fans and it was cold as f*ck outside. Some spectators enjoyed the spritzing. But many were pissed because they didn't want to be soaking wet in the freezing cold. Not to mention several children were doused. Brittany, 26, said she's sick and tired of her every move being scrutinized. "I just wish I could do what I want without getting attacked every week," she tweeted.
Social media backlash was unforgiving. One fan tweeted, "If she thought spraying champagne on people was such a good idea why didn't she do it in her own suite?" Another added, "I don't give a f*ck who she is. This b*tch stupid. Who says something stupid as this: 'I just wish i can do what I want without getting attacked every week.' How about the kids that's sitting underneath you or is it fair for someone to pour champagne on her 11 month old?'"
Jackson recorded the liquor shower then posted footage on social media.
Brittany didn't spill a single drop on her rich friends in the VIP suite.
Was this a classic case of white privilege?
Is it time for Patrick to have a talk with his family?
Watch disturbing footage.
Share your thoughts.