Elementary school kids marching for 'Gay Pride'
Students show gay pride.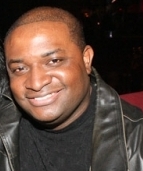 Blog King, Mass Appeal
AUSTIN — A video has gone viral that shows kindergarteners at Doss Elementary marching through the halls to celebrate Gay Pride Week. No bullsh*t. The LGBT parade went down at the academic institution in Austin, Texas. Doss Elementary is part of the Austin Independent School District. Raw footage shows masked students carrying rainbow-colored placards at the behest of teachers. A little boy was switchin' like a runway model. Kids were also told not to tell anyone, including parents, which means they're secretly indoctrinated. Social media reaction was downright vicious. One Twitter user wrote, "I have no problem with whatever anyone wants to do in the bedroom. But the second you have my kid celebrating sin is where I'll always draw my line. I will fight for equal rights but don't expect me to celebrate something that would compromise my faith."
Another chimed in with, "Why are they forcing kids to do this?" A third person tweeted, "Why did they not hold a straight/heterosexual pride parade as well? We are for equality, right?"
Watch the controversial video.
Share your thoughts.
I knew she would delete it so I saved it. The assistant principal posted this video of a pride parade in school to her Twitter account. pic.twitter.com/GrUdr9V4MS

— Libs of Tik Tok (@libsoftiktok) March 21, 2022